Instead of just saying you want to make more use of your garden why not do something about it courtesy of our fantastic French doors. Planet can bring a bit of continental charm to your Cumbria or Lancashire home when you invest in French doors. When fully opened, our French doors will bring home and garden together as never before. When closed, the abundance of light received will be enough to put you and your family in a good mood at any time of the day. Doors don't come any more unique than this.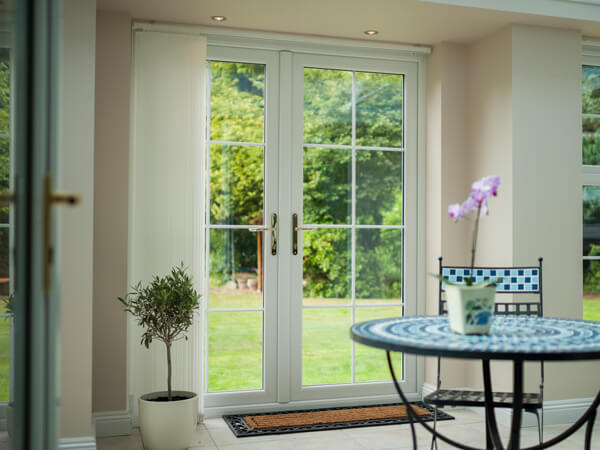 Your home will never feel quite the same again, in fact it will feel considerably more extravagant once the installation of a set of French Doors has been completed. They don't even have to be opened to make the inside of your property feel more spacious and inviting as the natural light of the sun will pore through the large panes of glass inserted into the frames.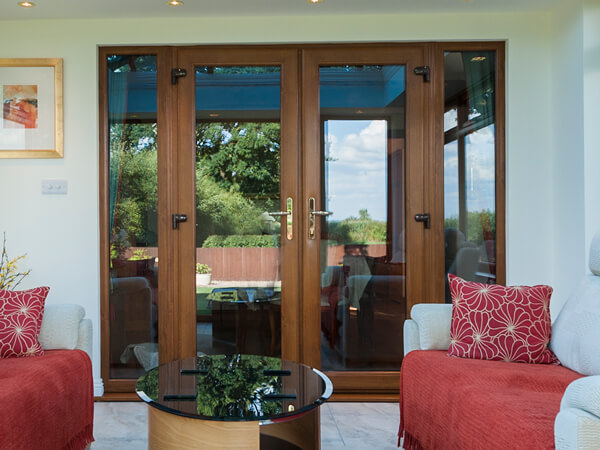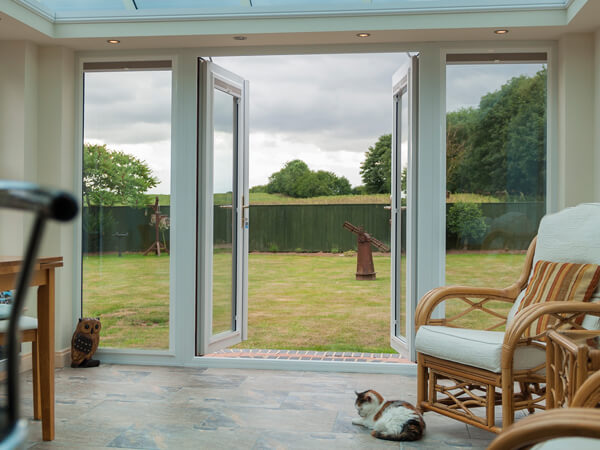 ESTABLISH A STUNNING NEW OPENING
Wherever they're placed in your home, a set of French doors will add a whole new dimension to your house and change the way that you live your lifestyle. Often, a customer will choose to have them integrated at the point where a traditional living area meets a conservatory, orangery, or other type of extension. Warmth will be transmitted through the French doors from room to room, and you will also benefit from enhanced light transference because much of a French door consists of decorative glass, more so than frame.
A very affordable material that will survive for years…
UPVC is the material used for a lot of French door installations as homeowners recognise how low-maintenance it is, and how low-budget it is. It also excels from the perspective of thermal efficiency, helping to keep homes well heated so that you're not left paying over the odds for energy or forever reliant on your boiler system. The charm of a UPVC French door is also worth highlighting.
A diverse mix of attention-grabbing colours...
We recommend that you don't base your decision on whether you choose aluminium or UPVC French Doors based on colour as both materials can be adorned with a wide selection of lasting finishes. Our wood effect finishes tend to be popular amongst those wanting a look that closely resembles timber, whilst those looking for a colour that sparkles in the sunshine regularly select options such as grey, Chartwell green, cream, and oak.
Aluminium French doors have the sleekest sightlines…
The main selling-point of an aluminium French door profile is its ultra-sleek design, which enables a high quantity of glass to be included in the product. There's just something extremely classy about an aluminium French door and although it has a high-end look, it doesn't have a high price point, despite its undeniably stunning appearance.
You would never expect to see such a subtle intricate contour on the outside of the frame in an aluminium door, as it's what you'd commonly associate with traditional timber doors. The powder-coated finish applied to aluminium is also a noteworthy feature.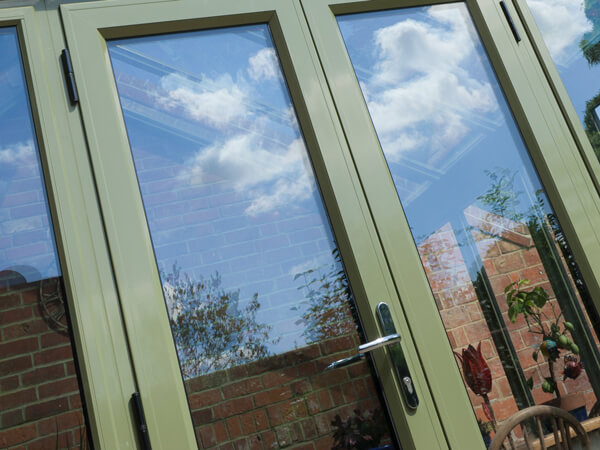 These fade-resistant finishes are powder-coated onto the aluminium frames…
Throughout the 11-stage powder-coating process, strong paint adhesions are induced and responsible for the deep, rich colour that we can accomplish on our aluminium French doors. If you're a bigger fan of a woodgrain effect, we can take care of that too, through a colouring procedure called sublimation. We can offer woodgrains in Walnut, Rosewood and Oak, with all three of them sharing an identical look to timber.
The handle ought to be a centerpiece of the design…
Every French door needs to be furnished and that includes selecting an appropriate handle for the design – we have a wide selection of handles in our hardware suite.
The overall look of your French door will largely be determined by your chosen handle.
REQUEST YOUR FREE DOOR QUOTE
Simply fill in your details for your free, no obligation quotation, and click "Get Quote"
NEED MORE INSPIRATION? REQUEST A BROCHURE
Simply select the brochure(s) you would like to browse, fill in your details, and then click 'Download'.
Step 1 - Please select the brochure(s) you would like:
OUR FINANCE CALCULATOR
See how affordable your home improvement can be with our Finance Calculator.
Our friendly team will be pleased to help with any questions you may have.