DOUBLE GLAZING WINDOWS
Double glazed windows should be viewed as the bare minimum for any home.
GET A FREE QUOTE
Plot your route to the ideal window…
There are still some householders in Cumbria & Lancashire that have yet to upgrade their existing windows to double glazed equivalents, and in all likelihood, are paying far more on their energy bills than they would be if they had they replaced them.
Double glazed windows are superb at retaining heat and ensuring that cold air from the outside cannot find its way into the home which makes for a more comfortable home and lower fuel costs in the long-term.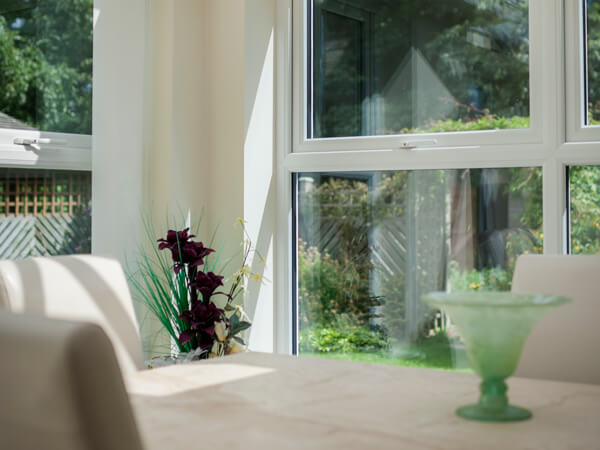 Captivating style and exceptional performance…
Any double glazed windows purchased from Planet will come with an A+ energy rating as standard, which makes them some of the most energy efficient windows available today. These windows have the technology to utilise the warmth generated by the sun and retain it for long periods to help make a living environment more comfortable.
You're assured of a fabulous view as the performance glass combines a low-iron pane with a specialist low-E coated glass to fully harness whatever heat it can capture and hold it in tight.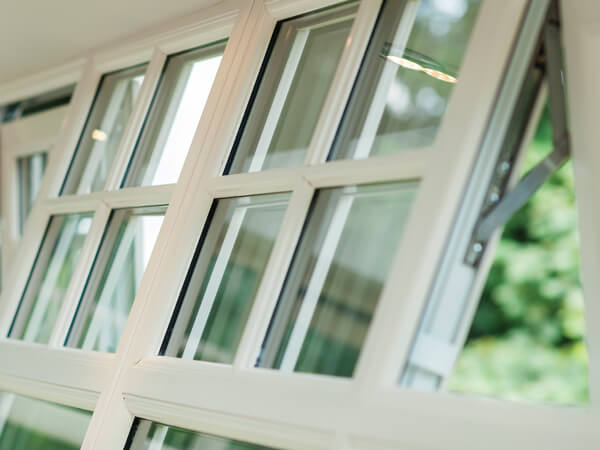 EXPLORE OUR DOUBLE GLAZING RANGE
UPVC continues to be the preferred choice of window material for a high volume of people when they're buying double glazed windows. However, many like the powder-coated finish on an aluminium double glazed window.
Casement windows will boost internal comfort and home security…
Many regard a casement window as being the most practical and stylish of all window offerings, which makes it a suitable option for virtually any home. A number of potential add-ons are available if you want your casement windows to provide the highest standard of thermal efficiency.
You can also enhance its secure credentials so you needn't have any concerns about your or your home's welfare. The highly engineered and robust frames will give you resolute protection against the outside world.
A tilt and turn window is the most versatile style…
You can get lots of fresh air circulating around your home on those hot summer days when you use the extra wide opening of a tilt and turn windows. One turn of the handle will result in the top of the window tilting inwards and if you turn it again, the entire window can open inwardly, simplifying any cleaning of the window.
It contains a multi-point locking system, A+ rated glass and reliable hinges, giving you secure protection and an assurance that the windows will last.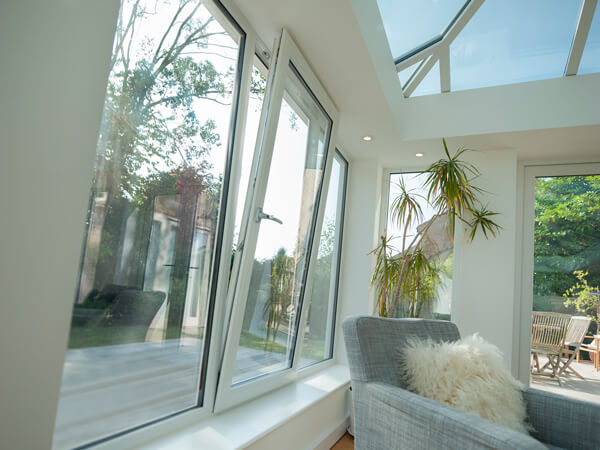 Get the feeling of the outdoors, indoors…
Fitted in any window aperture, a bay or bow window will be a standout feature of your house, bringing more depth to it and a flooding of natural light.
A bay or bow window can be crafted into different shapes and angled accordingly so that it slots in perfectly into the available space, plus we'll finish it in any colour or woodgrain effect that you love most. With the performance glazing and multi-chambered frame, you can also anticipate outstanding heat retention and security.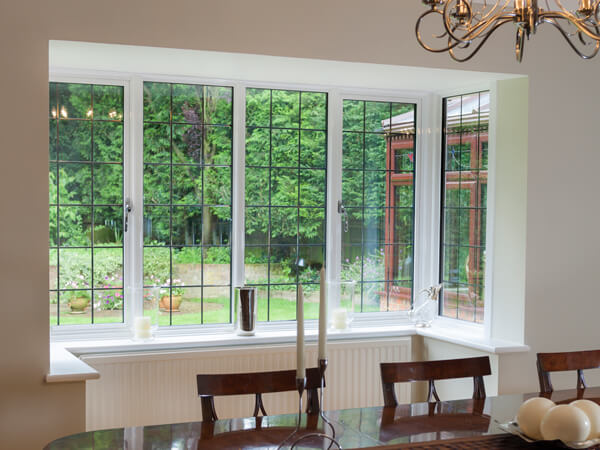 A contemporary design with a Georgian influence…
If you're a long-term admirer of the classic cottage aesthetic, we strongly suggest having Georgian bar detailing included in your new windows. You get that with our cottage windows, which have a traditional appearance but fulfil modern window demands.
The elements will be kept out by the performance glazing and so will intruders as our cottage window designs incorporate many security-focused features.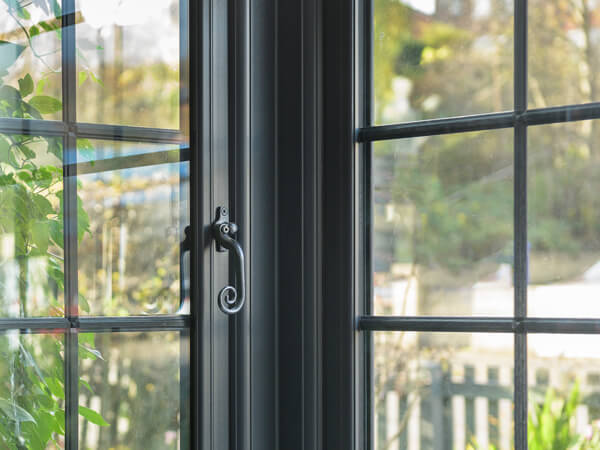 A brand-new take on the timber flush casement…
We set our craftspeople the task of developing a window that took its character from an original wooden flush casement window and could satisfy modern-day window requirements. They managed it and those who have bought Envisage windows will wholeheartedly agree.
What also makes Envisage such an acceptable contemporary version of a traditional flush design is the inclusion of Heritage hardware and classic coloured finishes.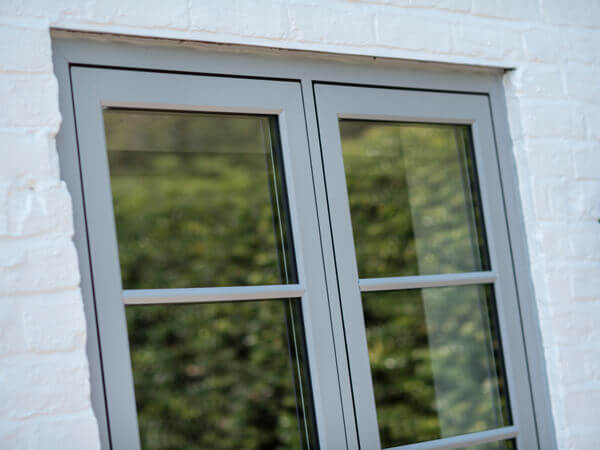 The colour palette for the Envisage range is brilliantly eclectic and each finish has an enduring quality…
There are literally hundreds of beautiful shades, textures and wood effects to choose from, satisfying any design preference, or to match your existing property. To see a particular colour for yourself, or to explore the full colour range in its entirety, please visit our Kendal showroom or speak to a design consultant when they visit your home.
With a powder-coated finish, you know that the colour will never wear away or need repainting…
We have discovered that it needs 11 stages to apply our powder-coated finishes to our aluminium window designs as this makes the colour have great richness and depth. An alternative method is followed to create the aluminium woodgrain finishes of Rosewood, Walnut and Oak and it's called sublimation. This makes the woodgrain finish look just like a real timber effect.
REQUEST YOUR FREE QUOTE
Simply fill in your details for your free, no obligation quotation, and click "Get Quote"
NEED MORE INSPIRATION? REQUEST A BROCHURE
Simply select the brochure(s) you would like to browse, fill in your details, and then click 'Download'.
Step 1 - Please select the brochure(s) you would like:
Our friendly team will be pleased to help with any questions you may have.