REPLACEMENT GLASS ROOFS
Featuring the very latest solar control glazing, this replacement glass roof system has unrivalled strength and robustness.
GET A FREE QUOTE
Get your living space back to how it was
We're glad to say that the old polycarbonate and glass roofs are on their way out and happily so as they were tiresome to clean and did a poor job of insulating living spaces.
Our replacement glass roof is built with an aluminium structure, which makes it incredibly effective at retaining internal warmth and ensuring that spaces are suitable temperature regulated so that they never feel cold.
Also incorporating up-to-the-minute weatherproof technology, this roof can get the better of any type of weather. To make it even easier to maintain, include our self-cleaning or easy-clean glazing.
Glass look and feel...
A replacement glass roof from Planet has a very contemporary styling and will draw in so much natural light from the outside. As well as looking impressive, it also offers you an impressive view of the outdoors, whilst you put your feet up and relax inside.
If your current space feels a little lifeless, it will be anything but upon the installation of a new glass roof. Its immense temperature control will assure you of year-round comfort.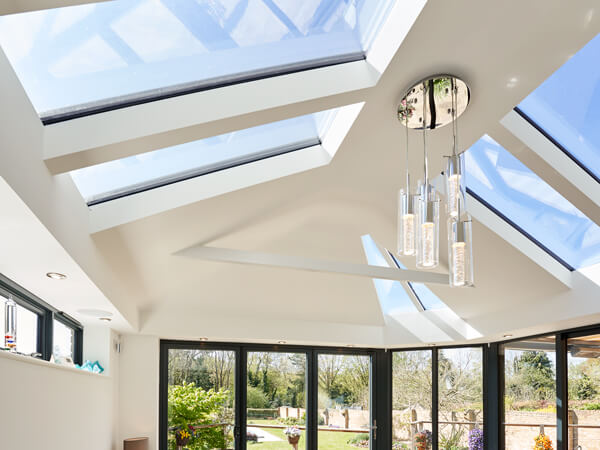 With our 'Intelligent' glazing, you'll get a room for every season…
Plain Glass Roof – A plain glass roof from Planet will give you maximum natural light and a vibrant atmosphere when the sun is shining. Your space will also feel beautifully airy thanks to the exceptional solar control that the roof provides. It'll give your living space the freshest of looks and really capture the attention of everyone who views it from afar or gets the opportunity to walk into its majestic surroundings. Any current lack of ambience will be reversed because of a plain glass roof being fitted into the structure.
Blue Coloured Glass Roof – Create a cool feel with Planet's subtly tinted sky-blue glass roof. Even during overcast conditions, the slight sky-blue tint will help to enrich the colour of the skies above and leave them looking far from grey.
REQUEST YOUR FREE QUOTE
Simply fill in your details for your free, no obligation quotation, and click "Get Quote"
NEED MORE INSPIRATION? REQUEST A BROCHURE
Simply select the brochure(s) you would like to browse, fill in your details, and then click 'Download'.
Step 1 - Please select the brochure(s) you would like:
Exceptional Fitting Process
No product leaves our manufacturing facility until we are satisfied that it meets our very high internal standards and has been given a thorough inspection.
The installation of the glass roof will be done with the minimum of fuss as our builders and fitters are all vetted and are expected to abide by our service standards to ensure that everything runs as smooth as clockwork.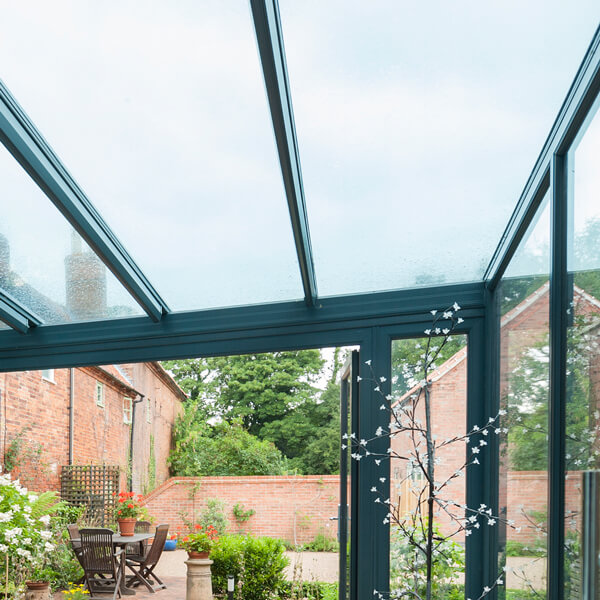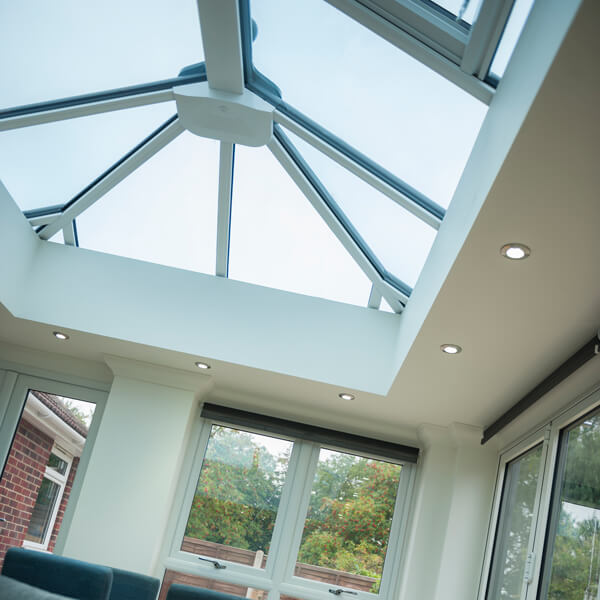 OUR FINANCE CALCULATOR
See how affordable your home improvement can be with our Finance Calculator.
Our friendly team will be pleased to help with any questions you may have.