ENTRANCE PORCH
Planet will manufacture a customised porch that beautifully integrates into your entrance.
GET A FREE QUOTE
The weather in Cumbria and Lancashire can be extremely temperamental. How about adding something to your home that will keep out the cold and help you add space at the same time? Planet supply porches that can be added onto the front of your home.
We will give your porch the full works when it comes to installing it and can apply a finish that best suits your taste. It can act as the ideal location for storing coats and shoes and what better place to collect your post first thing in the morning. Porches will be a permanent fixture and you will question how you managed to cope without one in the first place.
The great thing about most porches is that they don't come subject to building regulations and can therefore be fitted and installed in no time, seemingly transforming your home in an instant. Despite the quickness of the installation, each porch sold is incredibly secure featuring dog bolts, a robust multi-point locking mechanism and a series of anti-bump/snap cylinders. This will make it even harder for intruders to attempt to break into your private living space.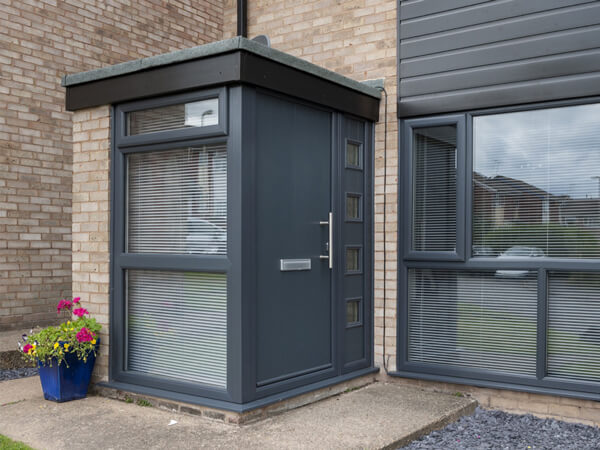 REQUEST YOUR FREE DOOR QUOTE
Simply fill in your details for your free, no obligation quotation, and click "Get Quote"
NEED MORE INSPIRATION? REQUEST A BROCHURE
Simply select the brochure(s) you would like to browse, fill in your details, and then click 'Download'.
Step 1 - Please select the brochure(s) you would like:
OUR FINANCE CALCULATOR
See how affordable your home improvement can be with our Finance Calculator.
Our friendly team will be pleased to help with any questions you may have.