LIVING SPACES
Wouldn't it be easier and less costly to extend your home with a Planet living space than move?
REQUEST A FREE QUOTE
CHOOSE YOUR DREAM LIVING SPACE
If it's more space that you need and you don't have any urge to relocate, you can gain with it a luxury new living space from Planet. However you want to use this living space is entirely up to you and Planet will undoubtedly be able to design and configure it accordingly. We can cook up a new kitchen if you want a kitchen that's the central hub of your home, just to give you one example of what can be done. No company is more qualified than Planet to manage the project as we have built living spaces at properties across the counties.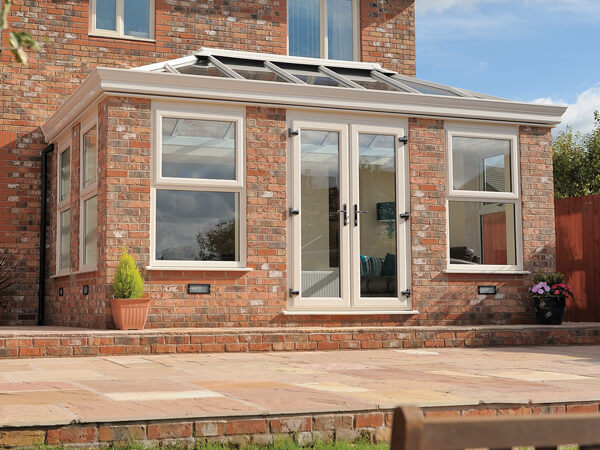 CONSERVATORIES
A conservatory will be a permanent new addition to your home, so it needs to match its overall style and feel. That can be accomplished with our combined know-how.
VIEW RANGE
ORANGERIES
A great orangery will always look like a seamless extension of a property and be a structure that radiates charm. Planet is a specialist in designing traditional and modern orangeries.
VIEW RANGE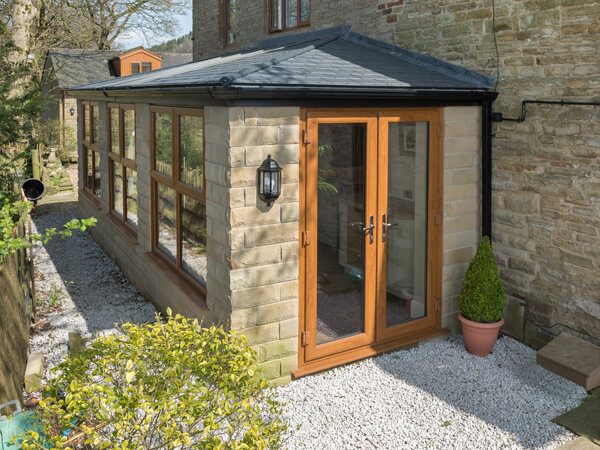 HOME EXTENSIONS
You can dictate every bit of a home extension design, including its style, size, colour, and configuration, as you know your home better than anyone. We'll then make it all perfectly aligned.
VIEW RANGE
CONSERVATORY, ORANGERY OR HOUSE EXTENSION?
You will know from seeing a conservatory that it's never meant to exactly replica the house where it's installed and is more often just designed to complement it. With all the glass you get in a conservatory, it assures you of an indoor space with a noticeably outdoor-like atmosphere, giving you the best of both worlds.
Orangeries are somewhat different, as they are very much in keeping with their home settings and strongly influenced by them so that the two places are well co-ordinated. You get more brick and less glass in an orangery too, which makes them more secluded.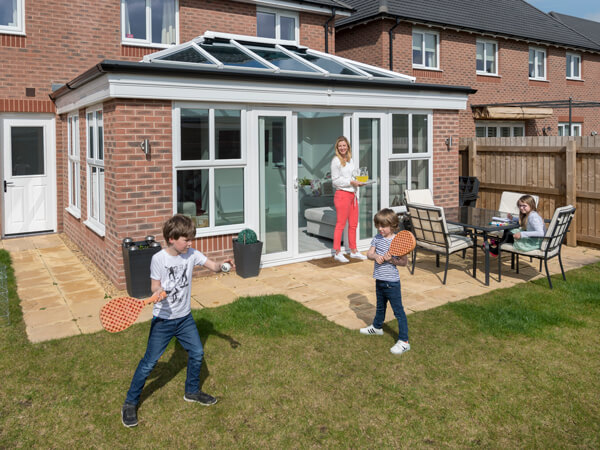 A house extension might be a more appealing option to those wanting a living space with a solid roof or who are ready to replace their old conservatory. You can include roof windows in them for added light, and for ventilation in warmer conditions.
On a sunny day, any vibrant cushions, and rugs that you have inside these spaces will really come alive.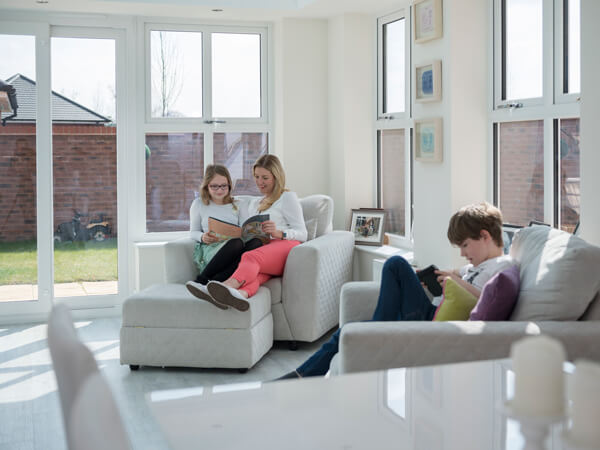 REQUEST YOUR FREE QUOTE
Simply fill in your details for your free, no obligation quotation, and click "Get Quote"
NEED MORE INSPIRATION? REQUEST A BROCHURE
Simply select the brochure(s) you would like to browse, fill in your details, and then click 'Download'.
Step 1 - Please select the brochure(s) you would like:
OUR FINANCE CALCULATOR
See how affordable your home improvement can be with our Finance Calculator.
Our friendly team will be pleased to help with any questions you may have.