Mrs Geall's
Eclipse Aluminium Windows & Solid Roof Extension
Carefully overhauling an unmistakable 1930's home.
When the problems caused by her leaky leaded windows started worsening, Mrs Geall was so pleased that our slimframe aluminium windows offered a solution.
If you see photographs of Mrs Geall's home back in the 1930's, you can see that it hasn't changed much and had traditional leaded windows. It's these windows that instigated us becoming involved in updating the house, as they kept letting in draughts and were extremely difficult to clean. Mrs Geall had wanted to replace the windows many years ago, but as they were mullioned, she believed it wouldn't be easy to do so.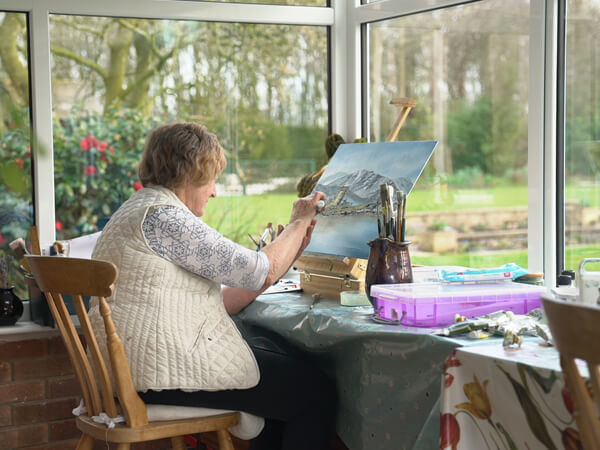 Ridding the house of draughts was one thing, however, Mrs Geall also hoped to bring more natural light into the house. To achieve both objectives, we suggested that she buy our Eclipse Aluminium Windows, which have very little framework and a large expanse of glass to help enhance light transference. The aluminium-built frame is also far simpler to maintain than a wooden equivalent.
The main hobby of Mrs Geall is painting watercolours. To do more of it from home, she also asked if it would be possible to convert her extension into a watercolouring studio. All that took was a roof replacement, with us fitting a tiled roof so that the atmosphere was more suitable for this pursuit.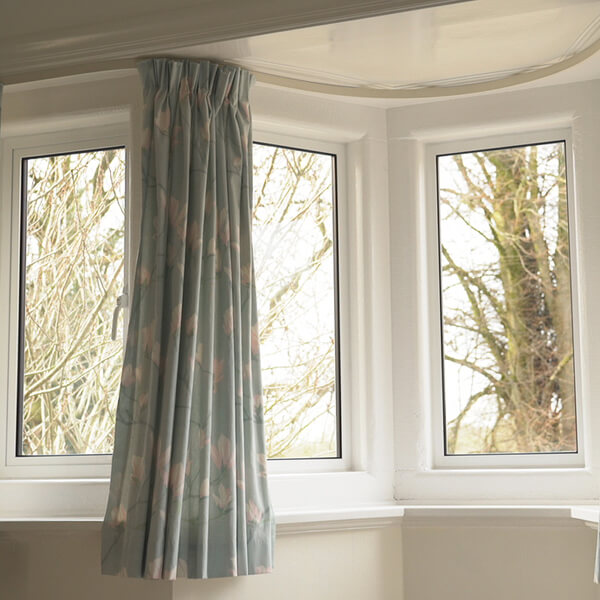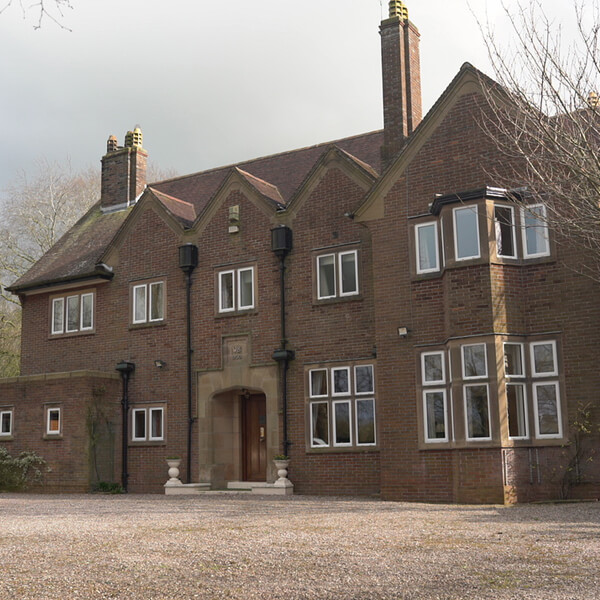 "I can get lots more hours of watercolouring in than I used to thanks to the installation of the tiled roofing system. I'm so glad I trusted my instincts and invested in the product."
Leaks don't exist any more because of the new windows and Mrs Geall has noticed that the house seems much quieter than before. The windows can be operated safely, whereas with her old windows, Mrs Geall always had a concern that they might fall out. Her energy bills have gone down in price too. A year on from their installation, we carried out a health check of the windows.
View More Case Studies
INSPIRED? GET A FREE QUOTE TODAY!
Simply fill in your details for your free, no obligation quotation, and click "Get Quote"
Our friendly team will be pleased to help with any questions you may have.