CREAM LOGGIA CONSERVATORY WITH BI-FOLD DOORS
The world's most lusted after conservatory design is easily modified to suit its desired home location.
INSPIRED? GET A FREE QUOTE TODAY!
If you've never seen anything like the Loggia before it's because there's never been anything like it before! Created by the best Italian designers and British engineers, this particular Loggia is a condensed version of a full-sized Loggia, but no less impressive.
The detail that goes into those stunning corner columns cannot be overemphasised enough. It is also still capable of housing bi-folding doors and French doors that sit at opposite ends of each other. The bi-folding doors create a vast opening when they're fully slid to one side.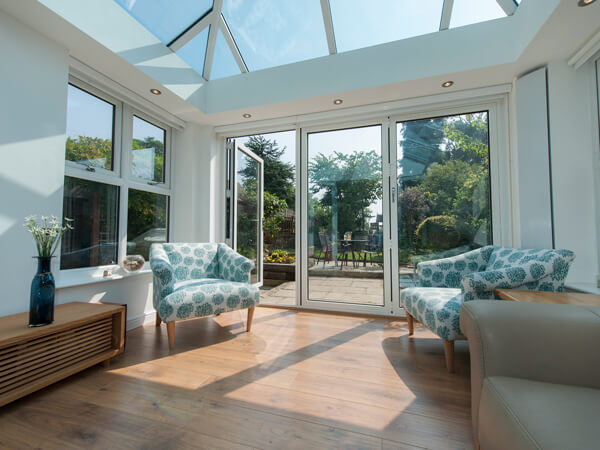 Some of its stylishness comes from the cornice that runs around the top of the exterior and the stylishness inside will be heightened at night time when the spotlights within the pelmet are switched on. Putting the spotlight on the interior will be something the occupants become accustomed to doing.
As an accompaniment to the ventilation provided by the two sets of doors, there are also top opening windows ready and waiting to be pushed outwards when conditions suffice. When they're locked shut in tandem with the respective door sets, there's little chance of anyone managing to force their way. A Loggia will be forever yours, except when you get the urge to share it with those closest to you.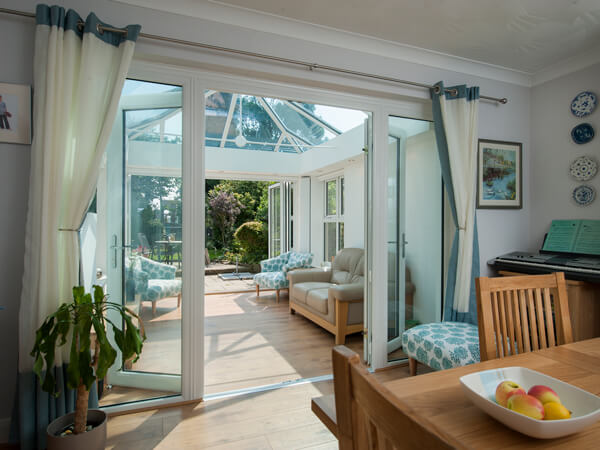 REQUEST YOUR FREE QUOTE
Simply fill in your details for your free, no obligation quotation, and click "Get Quote"
NEED MORE INSPIRATION? REQUEST A BROCHURE
Simply select the brochure(s) you would like to browse, fill in your details, and then click 'Download'.
Step 1 - Please select the brochure(s) you would like:
Our friendly team will be pleased to help with any questions you may have.